For over 2 years Superior has developed an international network of qualified PDR Techs who are interested in Hail repairs.
How does it work?
We have exclusive, direct hail damage information given to us a on a daily basis from the same people who generate catastrophic weather damage information to the major insurance companies.
This information is much more timely and accurate for hail damage and is more reliable than the weather channel, et al.
Once it has been determined that a significant hail storm has occurred and damage is repairable and the scope is significant, we dispatch a hail broker to the area to secure a repair location, set up marketing tools and begin writing estimates for the incoming hail repair techs. The broker receives a commission to cover his expenses, time etc. Utilizing a broker also saves wasted time waiting for hail customers and unwanted severe, unrepairable hail damage sites.
This program was tried and tested with favorable results throughout the 1999 and 2000 season.

Storms for the 2000 season included:
Marshaltown, Iowa
Cadillac, Mi
North Platt, Ne
Danville, In
Georgetown, In
Granite Falls, Mn


Storms for the 2001 season included:
St Louis, MO
New Orleans, LA
Omaha, Ne
Madrid, Spain
Urbana, Ill
Nashville, Tenn


Storms for the 2002 season included:
Guadalajara
Coleman, Tx
Omaha, Ne
Lake Manawa, Ia
Council Bluffs, Ne
Scottsbluff, Ne
San Antonio, Tx
Dallas, Tx
Smyrna, Tenn
Heidelburg, Switzerland
Hamburg, Germany
Madrid, Spain
and more in Europe!...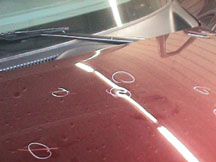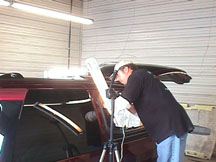 and more...
Pay is commensurate with experience. We do have the best pay plan IN the industry!!
Click here for other Superior PDR benefits when you join our hail team!
If you have significant PDR experience and would like more information how you could get involved, please call Alex LLontop or Brian Jump at 1-949-289-6208.
Areas serviced are global (USA/Europe/Australia/etc), with a major emphasis on the USA.