Windshield Repair
CERTIFIED WINDSHIELD TRAINING PROGRAM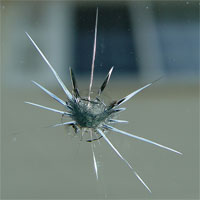 Rather than replace damaged windshield glass, windshield repair utilizes modern technology.  The Superior Repair System will perform professionally high quality repairs that any successful business can count on.
Due to high demand for regular recurring windshield damage, windshield repair is a great add-on or stand-alone business opportunity.
At Superior, free hands-on training, technical support, and videos are available with each system.
THE SUPERIOR ADVANTAGE
#1. The Repair Assembly.
Our unit will allow all access glass repair for virtually any location on a windshield. Many other units will not access glass damage near edges!
#2. Resin
Most windshields are not one color, but several. A quick look at a windshield and you will notice a blacked out border on the trim, and most likely a built in shade at the top. Use of clear resin for these ares will NOT yeild a satisfactory repair! We offer tinted resins to ensure your repair is a winner, every time!
#3. Training. The best system and process will be wasted without proper use. We are dedicated to ensuring complete customer satisfaction and success with each and every product we sell, that is why we offer free training. With a purchase of our repair systems, you are eligible to attend a one day Windshield repair class, covering all aspects of windshield repair: Bullseyes, stars, cracks and chips, for FREE! Keep in mind- a video cannot tell you when you are doing something wrong, or how to improve or better yourself! Learn from the pros today!
WINDSHIELD REPAIR FAQ'S
Why windshield repair instead of windshield replacement?
Costs savings Insurance companies recommend the process and usually will PAY to have your windshield repaired! Also no chance of seal leaks that can occur with a newly installed windshield. And speed...most repairs take 15-30 minutes and can be done at the customers place of business or home.
What kind of damage can be repaired and what cannot..?
Stone chips up to 1.5 inches, as well as single cracks not leading to an edge. Crack length depends on severity, although some instances up to 2 feet can be repaired, saving a new windshield purchase. Large damage directly in the view of the driver is not recommended for repair, nor are cracks leading to an edge or multiple cracks.
How are the repairs conducted?
The process is actually very simple! Air is extracted from the opened area in the glass while resin is placed into the vacuum/damaged area. The resin seals the area preventing further damage, while extraction of air reduces prior evidence of damage. UV light (and sunlight too) cures the resin, providing a long lasting repair.
What does a windshield repair cost?

An average wholesale repair might bring anywhere from $35 to $45 each, while retail repairs might exceed $85, depending on severity. Cost of repairs to the tech are pennies!
How long does it take to learn the process well enough to perform repairs for the public?
/strong)
What sort of services or businesses would benefit from a Windshield Repair System?
Glass Repair Shops
Collision Centers
Car Washes
PDR, Paint, Interior, and any Mobile Technician
Detailers
Auto Repair Centers
Entrepreneurs
Call today for our current Windshield Repair Kit promotions!
1-888-992-3464