SAI PAINTLESS DENT REPAIR PRETRAINING COURSE
Interested in the Paintless Dent Repair program?

Call us today at 1.888.992.3464 and we will send you a free PDR Pretraining program when you are enrolled in an open course. You can practice and develop the basics, and as soon as you feel comfortable you can contact us to schedule a class.


Included in the PDR Pretraining Program: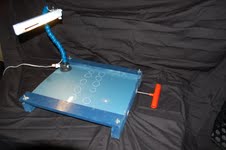 + Our private online PDR practice course emailed to you, to practice at your leisure.
+ Follow-up and support from our Training team.

The following materials are also sent to you to perform your Pretraining program:

1) SAI Proprietary Pretraining panel fixture
2) PDR Micro lite
3) PDR Pick tool
4) PDR hammer
5) Tap down
6) Grease pencil



Keep in mind the PDR PDR Pretraining package is FREE when you reserve a class with a deposit!

Call us today to get started with your Pretraining!